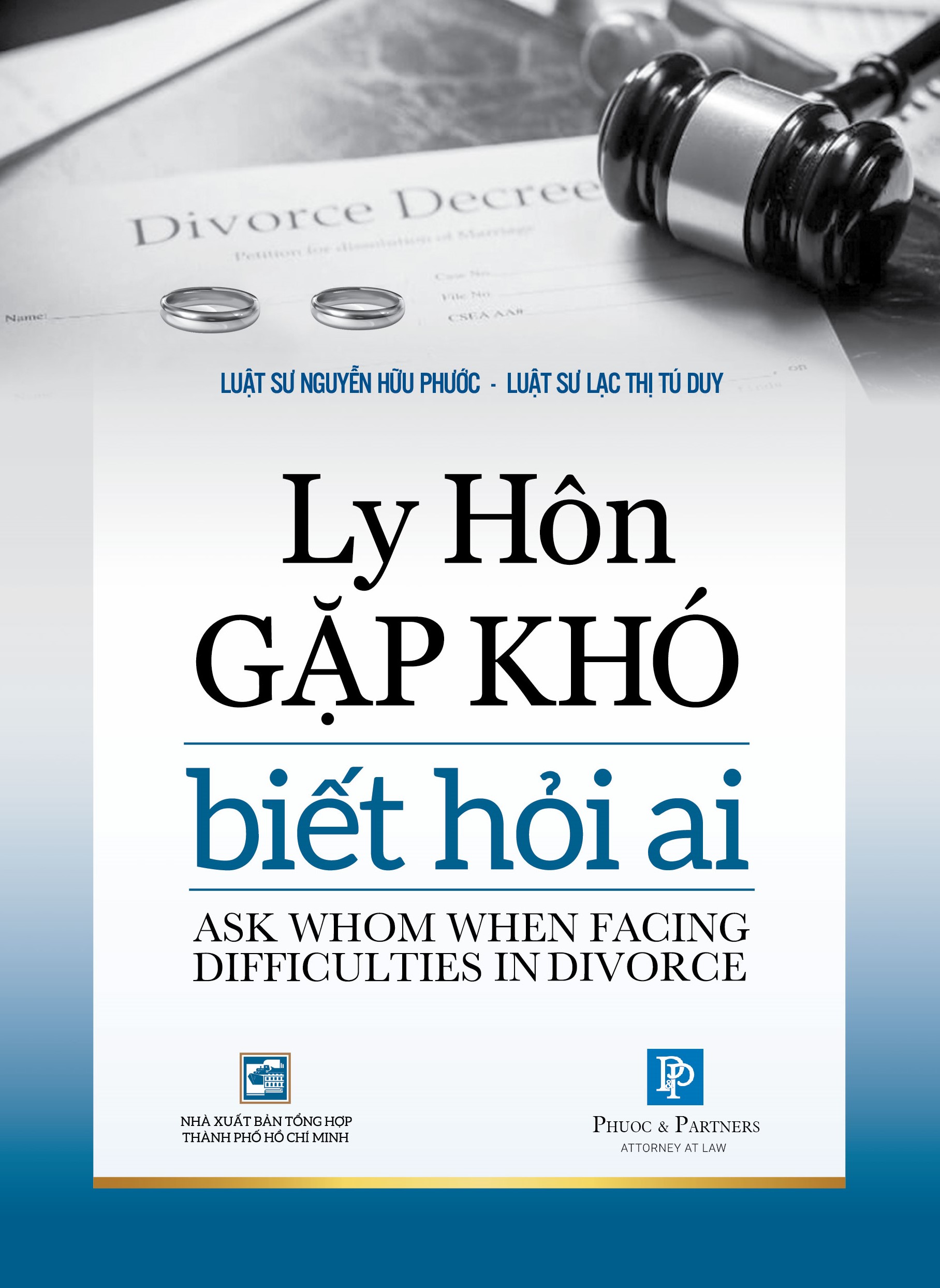 Ask whom When Facing Difficulties in Divorce
If you have reached a milestone in your marriage when considering divorce, this decision can have serious negative consequences for you, your spouse, and other relatives in your life such as your children. It is a choice that must be thoughtful and deliberate. Understanding readers' need, Phuoc & Partners is pleased to introduce the book "Ask whom When Facing Difficulties in Divorce" to answer more than 100 common questions, providing basic to complex information relating to divorce and divorce procedures in Vietnam. Written in an easy-to-understand manner, this book explores and analyses important issues in divorce including asset division, child custody, domestic violence, divorce proceedings, etc.
Currently, there is a lot of information relating to divorce in Vietnam sourced from the internet and books at bookstores in Vietnam, but it is only in Vietnamese and can be difficult to identify what you can trust from so many sources of relevant information. There is always a lot of legal risk during divorce, especially for foreigners. So in order to make sure the right decisions, you want to have the most specific and clear legal information in Vietnam and that is exactly what this book can offer you. This book is bilingual (in English and Vietnamese) and is written by our two senior attorneys, i.e. Nguyen Huu Phuoc, founding attorney of Phuoc & Partners and Lac Thi Tu Duy, divorce attorney in charge of our litigation department. This book is up to date at the time of publication, it is written specifically for Vietnam, and has all the relevant information that both male and female spouses need for planning their next steps.
If you would like to read this book, please fill out the order form AT HERE, our staff in charge will contact you shortly. In case you need more relevant information, or would like to schedule an appointment with one of our divorce attorneys as mentioned above to discuss your divorce case, please call our office at: +84 (28) 3622 3522 or email us at: info@phuoc-partner.com.